A young couple started Kingdom Essences with a passion for wellness and the determination to start a business that would directly benefit the community. Immediately after college, Pema and Kuenga leased an underused government-funded Community Facility at Nubi Trongsa.
With distilling equipment at the facility, and organically grown ingredients sourced straight from local farmers, Kingdom Essences produces essential oils and healing products of the purest quality. The venture is linked to Kabab Organic Farm, which cultivates various herbs, grains, fruits, and vegetables, and practices 100% organic farming.
Our Philosophy
Kingdom Essences is driven by two core values- making use of the goodness of nature and benefitting our community. We promote natural methods of healing, extracting high-quality natural raw materials sustainably, and sourcing our special ingredients from local farmers. We are dedicated to supporting farmers in continuing to practice organic farming. Through our purchase of their high-quality products, we support income generation and encourage the best practices in farming in over 155 households in Trongsa, and beekeepers in Bumthang.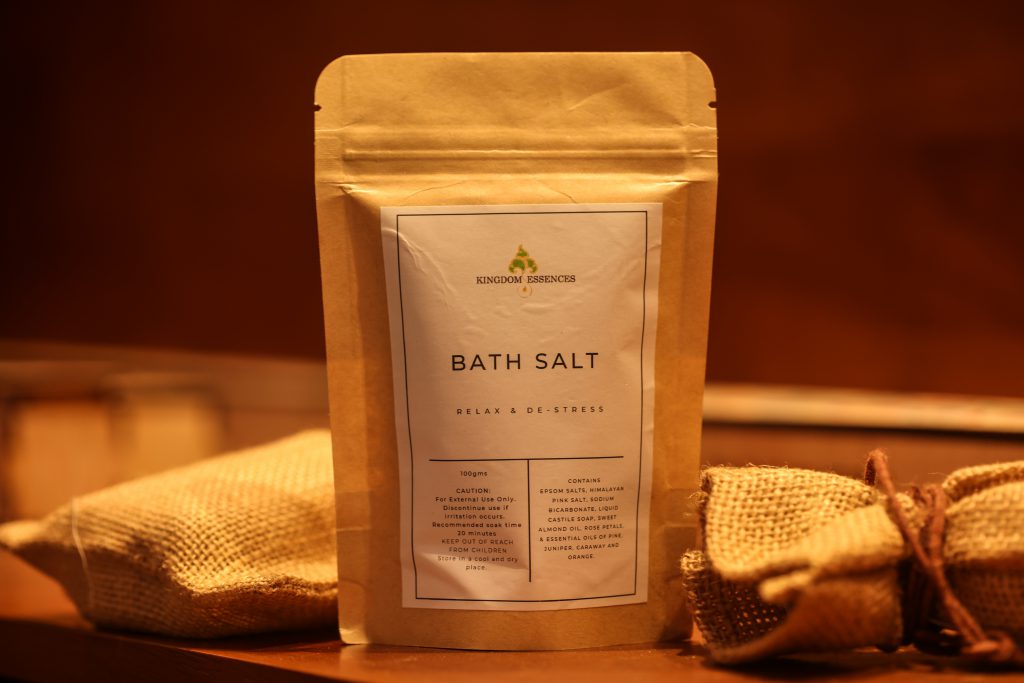 Our Purpose
At Kingdom Essences, we are dedicated to enriching people's lives and preserving the planet through the use of natural and holistic ingredients. Our aim is to create products that are not only effective, but also ethically and sustainably sourced, promoting health and happiness for all while minimising our impact on the environment. We strive to bring the best of nature to your life, and to make the world a better place through the power of plants.
Our Promise
At Kingdom Essences, we promise to deliver pure, high-quality and sustainable products that embody the power of nature. Our commitment to transparency and traceability means that our customers can have confidence in the authenticity of our products and peace of mind knowing that they are made from ethically-sourced raw materials. We believe in making a positive impact on the world and are dedicated to promoting well-being, sustainability, and social inclusion through the power of nature.
Our Vision
At Kingdom Essences, our vision is to be a leading brand in promoting nature-positive well-being, while fostering sustainable growth in Bhutan. We strive to empower rural communities through fair trade partnerships and to make traditional healing practices accessible globally through the distribution of pure and natural essential oils and related products. Our goal is to inspire a world where people can live a healthier, happier and more harmonious life, in balance with nature.
Our Mission
Our mission is to create a positive impact on both the environment and society through our nature-positive well-being products. We source our raw materials from rural communities, preserving traditional healing practices, and ensuring that we promote environmental preservation and social inclusion in everything we do. Our goal is to provide high-quality products that not only enhance individual well-being but also have a positive impact on the world around us.
Our Values
Our values are rooted in a deep respect for the natural world and a commitment to preserving traditional practices and knowledge. We believe in sourcing our ingredients from rural communities in a fair and equitable manner, and in supporting local economies while reducing our carbon footprint. We also value transparency, and strive to provide our customers with complete and accurate information about the ingredients and production processes behind our products.
At Kingdom Essences, we are dedicated to creating products that are not only effective, but also good for people and the planet. We are passionate about our work, and are committed to continuously improving and innovating to better serve our customers and contribute to a more sustainable future.
Our Story
Kingdom Essences, founded in 2018 by Pema C. Gyaltshen and Kuenga Dhendup, has roots in the community dating back to 2016. The founders worked with members to identify business opportunities in non-wood forest products, medicinal, and aromatic plants. Their efforts were boosted by His Majesty the King's generosity, who provided them with training on essential oil uses and value-added product creation at Mae Fah Luang University. This training helped the founders gain the knowledge and confidence they needed to bring their products to market the following year and grow their business.
Our Team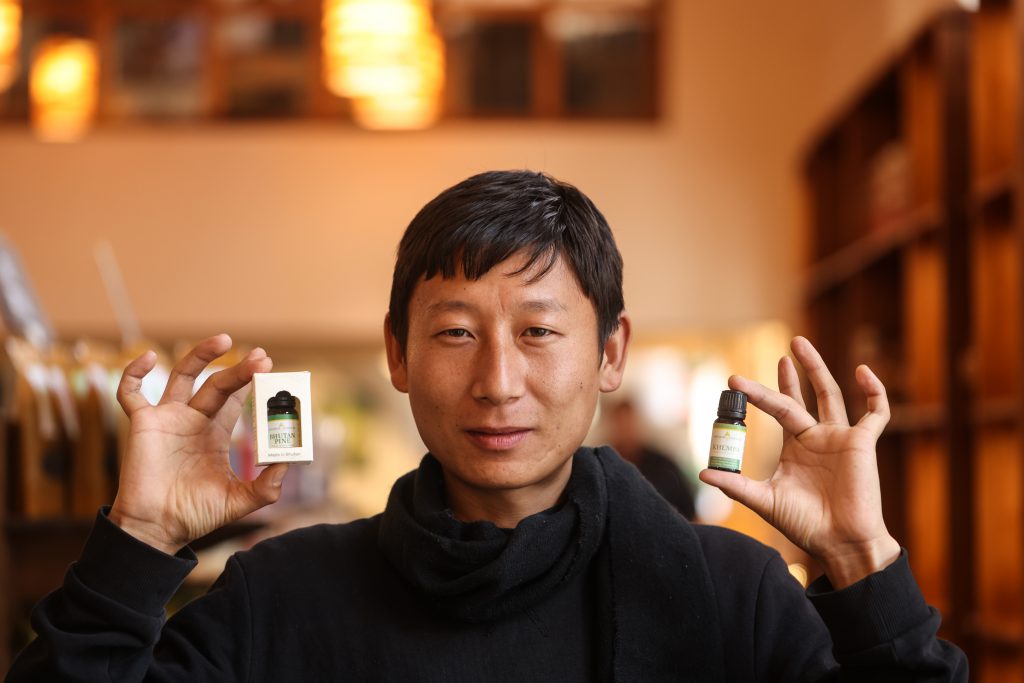 Our Team at Kingdom Essences:
Production Manager: Kuenga Dhendup
As the production manager, Kuenga is responsible for overseeing the production process to ensure that all products are of the highest quality and meet all regulatory standards.
Product Developer: Pema C. Gyaltshen
Pema is responsible for developing new and innovative products that meet the needs of our customers and reflect the values of our brand.
Administration Assistant: Chimmi Rinzin
Chimmi is the first point of contact for our customers and is responsible for managing customer inquiries, orders, and overall administrative tasks.
Production Assistant: Gesar Penjor
Gesar assists the production manager in the day-to-day operations of the production process and ensures that everything runs smoothly.
Marketing Agent: Daisy Marketing
Daisy is responsible for developing and executing marketing strategies to raise awareness of Kingdom Essences and our products, and increase sales.
Accounts: Tshongrig
Tshongrig is responsible for managing the financial aspects of the business, including invoicing, payroll, and budgeting.
Raw Material Producer: KCFM and NMNT
KCFM and NMNT are responsible for sourcing and producing the raw materials used in our products. They work closely with our production team to ensure that all raw materials are of the highest quality and meet all regulatory standards.